hapi bd 2 u, hapi bd 2u,
hapi bd 2 XYZ, hapi bd 2 u :)
your cake... or bread to be precise
hapi birdday XYZ~!
stuffed with peanut butter, yum yum
heres my present...
tadaaaaaaaaaaaaaaaaaaaaaaaaaaaaaaaaaaaaaaaaaa~!
click here to buy costume
from now on u are BUTTERCUP :D
New Clown:
IMBA, BLOSSOM
Changed Name:
BIG-BUAYA = LEVI's = ck, BUTTERCUP = XYZ = seowwei
Date: July 16th, 2005 (Saturday)
this post is dedicated to SOMEONE
To Do List:
have steamboat dinner with the HaAgEnDaAz Clan
previously in HaAgEnDaAz Clan (March 2005)
SOMEONE, HHK, C3PO and me in Haagen Daaz, Sunway Pyramid
Morning
in disneyland, theres NO morning :P
Lunch, Puchong
went puchong with DONKEY and DEGIL for lunch then went tesco.
milk in tesco is freaking expensive,
the dutch lady which i always buy in carrefour alamanda cost
$2.99
here!!! 9 cents more considering the fact that puchong is far from cyberjaya and u need to pay an extra 2 buck for toll.
back from lunch, SOMEONE
ffk~ed
us to go bon odori with 'someone'.
evidence from her blog!!!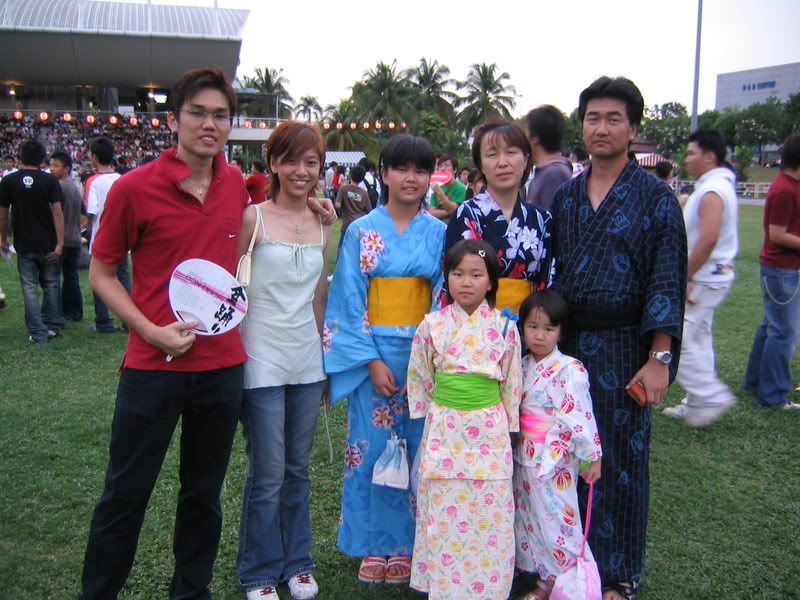 'someone' and SOMEONE and somejapz
so to punnish this HaAgEnDaAz Clan member, the council decided to buy converse shoes WITHOUT her!!! C3PO suggested 1U, he said more varieties worrr... so we left at 6.15 cause HHK overslept!!!
Dinner
we went to
1 Utama new wing LG directory
to check out any nice food around the corner... and i found subway, the subway TURTLE was talking how
cun
the sandwiches are... we tried :)
Subway in 1 Utama
$15 for a half foot long stuffed, i mean stuffed
kaw kaw
sandwich + chip/cookie + drink
at first i thought the chip = french fries or something,
manatau
its mr potato
punya
chip... oh am gee so i decided to take the choc cookie, nice :) and HHK took the coconut cookie, suck ass LOL
a little souvenir before we left, using HHK's fon
me in Subway, 1 Utama
the HaAgEnDaAz Clan without SOMEONE :D
after dinner, we went to converse to punnish SOMEONE,
manatau
dont have the double shoe lace model which i wanted :(( ended up walking out empty handed. then we went to tropicana life to check out C3PO's clothes but theres no white 'im no loser', only mv has it... now whos idea to come to 1U??? C3PO, good at translating but suck at giving idea where to go for shopping X-(
later on we went to the old phase why pay more to check out the ashworth im talking about... HHK said
cacat
:(( on the way back to the new phase we went to 76, saw a mickey tshirt with shining shining rocks on it which cost 200 bucks, gile??? only sohai kiddy will buy tshirt with shining shining rocks and the daddy will kena con 200 bucks, pity
9.30pm
, went for a movie, hostage. C3PO bought a big pop corn but no one wanna share with him, pity him finish them ALONE, LOL.
Hostage staring Bruce WIllis
A police officer is wracked by guilt from a prior stint as a negotiator. When a mafia accountant is taken hostage on his beat, he must negotiate the standoff, even as his own family is held captive by the mob.
Verdict:
exciting, not as gay as pantastik pour
Supper in Murni,
a little souvenir before i left, using HHK's fon again :P
smiled like a cat + V for 'victory' :D
Back to Cyber,
after i dropped C3PO back to planet HB1. i stopped in the carpark to sms PEHBOY bout his IMBA's bd invitation. then suddenly the kenari beside me reversed, so i hon-ed him... and he didnt stop. that sohai
an bee af
ass-ed my iswara with his red kenari, wtf??? a small scratch in my bumper :(
Tip of the Day:
never ever sms PEHBOY while parking your car beside a sohai
an bee af
!!!
Date: July 17th, 2005 (Sunday)
hapi bd 2 u, hapi bd 2 u,
hapi bd 2 FOUREYE, hapi bd 2 u :)
Birdday Cake
hapi birdday FOUREYE
Cut Cake
bd tip#1:
never let an enginner to cut the bd cake
Storing The Extras
MILO's way to store the cake in the fridge... by compressing it
bd tip#2:
never let an enginner to store the cake in a container
after everyone got their cake, TEECEEBEE turned on a football program, and this is what happened when theres football program
birdday boy celebrating birdday alone, FOUREYE... PUGG (pity u gaw gaw)
The First HaAgEnDaAz Clan Family Photo
SOMEONE, C3PO, HHK and me... finally
HaAgEnDaAz Clan featuring birdday boy
SOMEONE, C3PO, FOUREYE, HHK and me
Group Photo
Top left to right:
kelefe1, GRACECHAI, C3PO, TEECEEBEE, BUBBLES, kelefe2, MILO, kelefe3, VICKY, JYHI and JYHI's bf
Middle left to right:
HHK, SOMEONE, me, kelefe4 and kelefe5's gf
Bottom left to right:
DUDE, BLOSSOM, FOUREYE, BUTTERCUP and kelefe5
if u wanna ask wheres SHERIE, dont ask BUBBLES... JYHI will answer for her :P
Whats other cyberjayerz doing?
HHK's
ven wishes this lenglui hapi bd
but i have no idea who she is :P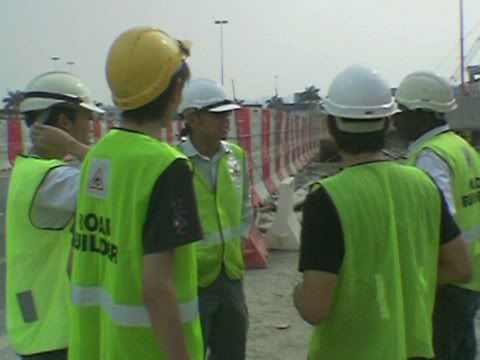 IEM's bridge visit trip (yellow helmet is QUIKSILVER)
QUIKSILVER sent me this photo to convince me to join IEM, how convincing...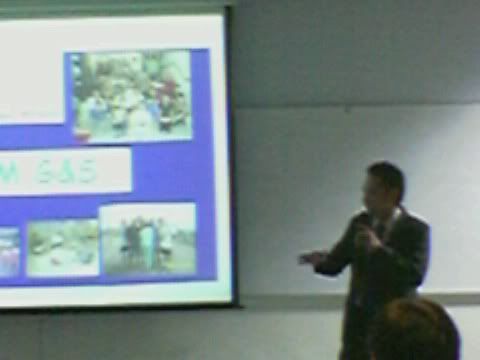 the recent IEM talk which i ffk~ed
PUCAT's Story
girls will do anything to be thin
wah this girl really happening le, watch pantastik pour and war of the world, go steamboat, go mv buy watch... happening~
ROCKLEE's Step in Life
still blaming PEHBOY for the starlight cinema incident
i have no comments :P